Many parents dread the summer holidays, and having to make sure that every day is filled with activities to keep your little ones happy and occupied can become a bit of a chore by the time the six or seven weeks are nearly up. If you're wondering what you can do with your kids this summer, here are some ideas that might help.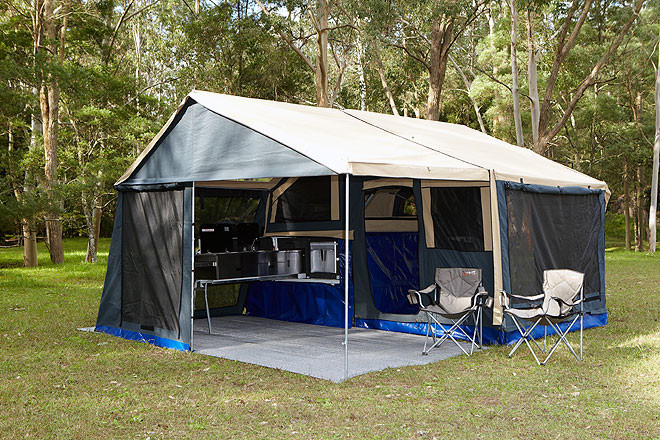 Go on a cheap holiday
You might not be keen on the idea of paying premium school holiday flight prices, but you can still take your kids on a fun and adventure filled trip without having to break the bank. Camper trailers are a brilliant idea for a cheap holiday that your kids will love this summer, and you'll be able to find them available to hire, or even buy if you think going on a trailer holiday will be something you'd like to do regularly. You can find many holiday parks that will accommodate camper trailers or even hire them out for a stay. Holiday parks are a brilliant idea for a place to take your kids, as they'll often provide activities whilst you can sit back and relax, as well as being cheaply priced compared to expensive holidays abroad.
Learn a new hobby
It's important that kids stay active, and if you're trying to get your child into a new hobby or sport, the summer holidays are a brilliant time to start. Whether it be football, rugby, horse riding, dancing, or even arts and crafts, learning something new that they can practice and be proud of is sure to keep your child busy during the summer weeks. Search your local area for groups, out of school clubs, or other clubs that your child can join in order to learn new hobbies, have fun, and make new friends in the summer holidays. Many clubs won't just last for the summer also – so your child will be able to continue doing what they love even after they return to school.
Learn a new skill
The summer holidays are an excellent opportunity to teach your children new life skills such as cooking or gardening that they may need to use in later life. If you've got a large back garden, your child can help you maintain and look after it during the summer, and many hardware stores will even do a kids gardening range that you could get for them to use. You could even allow them to have their own small plot of land, and allow them to plant flowers or even vegetables and care for them. It's a great way of teaching them responsibility, as well as giving them a little project to work on over the summer whilst they're off school.